Crypto VPN
Your private VPN server in Switzerland with dedicated IP address and strict no-logs policy. Cryptocurrencies accepted.
High Privacy Personal Crypto VPN Servers
Virtual Private Network (VPN) is a technology that creates a secure encrypted tunnel between your device and a server in our data center and directs all of your traffic through this tunnel. VPN hides your real IP address, prevents hackers and your ISP from snooping on you and makes your connection to the Internet far more private and less trackable.
Most VPN service providers offer shared VPN service, where multiple clients simultaneously connect to one server, share it's connection and IP address. On the contrary, COIN.HOST deploys a virtual server with dedicated IP address for each VPN order. This is the ultimate VPN solution one can buy without getting under the hood and configuring the server on their own from the scratch.
Read more about our VPN service and how it is different from competition in this article:
The Dedicated Crypto VPN Service You Can Trust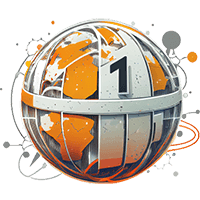 Dedicated IP Address
you'll get a dedicated IP address that geolocates to Switzerland with every VPN-app order. This IP address will remain assigned to your VPN server while order is active.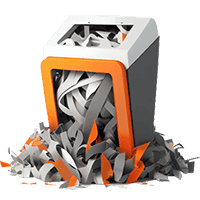 Strictly No Logs
We do not log any data that may compromise or endanger users that are connected to the VPN server. This includes both meta and traffic data.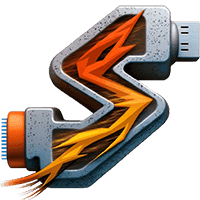 Fast Network
We operate a high-capacity multi-homed network with extensive DDoS protection. Each VPN server is connected to the Internet via a 10 Gbps port.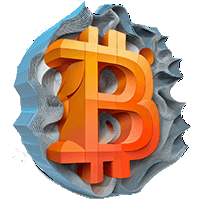 Pay with Cryptocurrencies
You can pay for your VPN server with Crypto, stablecoins and tokens. Full list of accepted coins.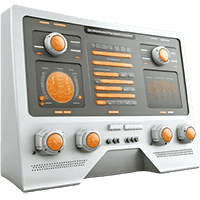 Full Control
If you upgrade to the Premium VPN plan, you'll get admin access to the pfSense® control panel that allows to customize virtually every aspect of your VPN server.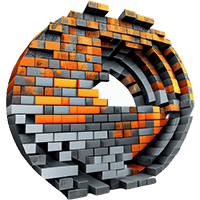 pfSense® Firewall
Configure additional VPN protocols (IPsec, L2TP), edit connection settings, including port and protocol, harden security and fully control the server. *
Supported Protocols
Currently our VPN service supports the two powerhouses of Crypto VPN protocols' world - OpenVPN & WireGuard®. Both protocols have been thorougly audited by independent experts and have proven to be secure, fast and efficient. Both protocols are widely supported by a vast variety of apps for virtually every platform and OS.
Two-click Deployment
You can easily add or remove users, manage and download configuration files and WireGuard® QR-codes right from your account control panel. Creating a config file for a new user is a straightforward process that takes just a few clicks and requires no technical knowledge.
Recommended Apps
Below are the apps that we recommend you to install on your computer, smartphone or any other supported device to direct all of your Internet traffic through your dedicated VPN server. Just import the config file or QR-code generated in your user account area to hide your location and encrypt the traffic.
OpenVPN App
Download OpenVPN Connect® app to your device and import the .ovpn config file generated in your account area. Then, connect to your server, activate killswitch for added security and browse the Internet with peace of mind.
WireGuard® App
Download WireGuard® app on your mobile phone, open it and then simply scan the QR-code in your COIN.HOST member account to add the VPN configuration to your device. When done, activate the tunnel and enjoy safe and secure browsing.
Cryptocurrencies Accepted
Cryptocurrencies are secure, decentralized digital currencies using blockchain technology for peer-to-peer transactions without central authorities. Bitcoin, created in 2009 by the pseudonymous Satoshi Nakamoto, was the first of thousands of cryptocurrencies now used for trading, investing, remittances, and more. They've spurred innovations like decentralized finance (DeFi), non-fungible tokens (NFTs), and supply chain management, with popular examples including Bitcoin, Ethereum, and Binance Coin.
Dozens of Payment Options
It's in the name! COIN.HOST accepts cryptocurrencies such as Bitcoin (BTC), Tether (USDT), Monero (XMR), Ethereum (ETH), Dash, Litecoin (LTC), Nextcoin (NXT) and many other tokens and stablecoins. Besides crypto, we accept a wide range of other payment methods and digital currencies including PayPal, VISA, MasterCard, American Express, Discover, Bank Wire, WebMoney, QIWI and Perfect Money.