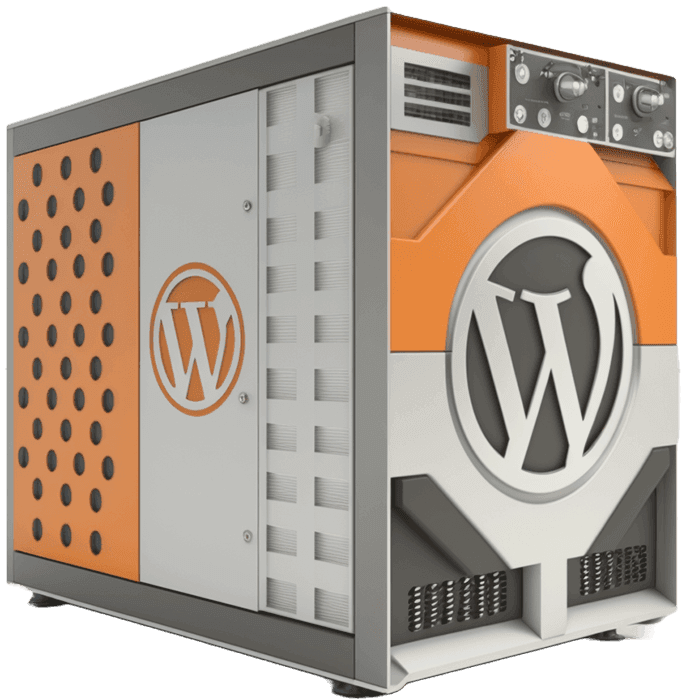 CMS Hosting
Host your website or blog on a DDoS protected private server with dedicated IP address and a CMS of your choice. Cryptocurrencies accepted.
Content Management System or just CMS is a ready-to-use platform that helps create and manage websites with little-to-none technical knowledge or previous experience in building a website. With help of CMS anyone can easily create a beautiful, contemporary and fully functional blog, portfolio, photo gallery, a simple one pager or even an elaborate e-commerce website. Currently we offer web hosting plans powered by three most popular Content Management Systems: WordPress, Drupal and Joomla.
A virtual server backed with a dedicated non-shared IP address and a CMS of your choice will be deployed within just a few minutes after the order is paid. You will receive instructions on how to log in the CMS control panel to your email.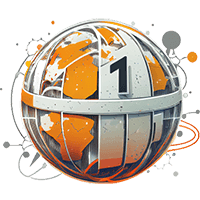 Dedicated IP Address
You'll get a dedicated IP address with every CMS hosting order. IP address will remain eclusively assigned to your CMS while the order is active.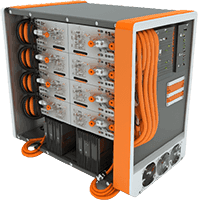 Non-shared VPS
Each CMS is installed on a non-shared virtual server with resources reserved and dedicated to your content management system only.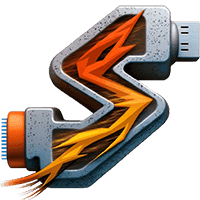 Fast Networking
We operate a high-capacity network with multiple upstream providers. Each virtual server with a CMS is connected to the Internet via a 10 Gbps port.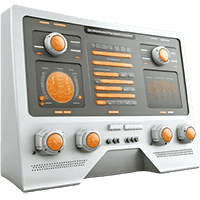 Ease of Control
Manage your website's security, schedule blog posts, filter out spam, set user access rights and control every other aspect of your website from the CMS control panel.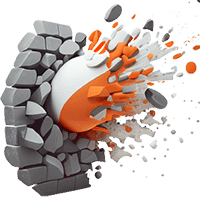 DDoS Protection
Every server on our network is protected against DDoS attacks, including servers that host WordPress, Drupal, Joomla and other CMS-based apps.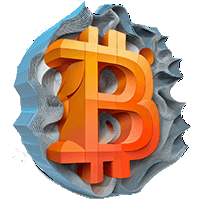 Pay with Cryptocurrencies
You can pay for a CMS of your choice with Crypto and other selectedCryptocurrencies, stablecoins and tokens. Full list of accepted coins.
Free SSL Certificate for CMS
Point your Domain name to the IP address that we will provide you with when your order is processed, click the Issue certificate button in your order management area and we will do the rest. A Let's Encrypt SSL certificate will be issued and automatically added to your server to improve the CMS and website security.
Which CMS Should I choose?
When in doubt, select WordPress as the Content Management System for your server. WordPress is the most widely used CMS with thousands of available plugins, beautiful themes and a huge community, that is always willing to give advice. WordPress is often regarded as the easiest CMS to use, especially for beginners.
Cryptocurrencies Accepted
Cryptocurrencies are secure, decentralized digital currencies using blockchain technology for peer-to-peer transactions without central authorities. Bitcoin, created in 2009 by the pseudonymous Satoshi Nakamoto, was the first of thousands of cryptocurrencies now used for trading, investing, remittances, and more. They've spurred innovations like decentralized finance (DeFi), non-fungible tokens (NFTs), and supply chain management, with popular examples including Bitcoin, Ethereum, and Binance Coin.
Dozens of Payment Options
It's in the name! COIN.HOST accepts cryptocurrencies such as Bitcoin (BTC), Tether (USDT), Monero (XMR), Ethereum (ETH), Dash, Litecoin (LTC), Nextcoin (NXT) and many other tokens and stablecoins. Besides crypto, we accept a wide range of other payment methods and digital currencies including PayPal, VISA, MasterCard, American Express, Discover, Bank Wire, WebMoney, QIWI and Perfect Money.