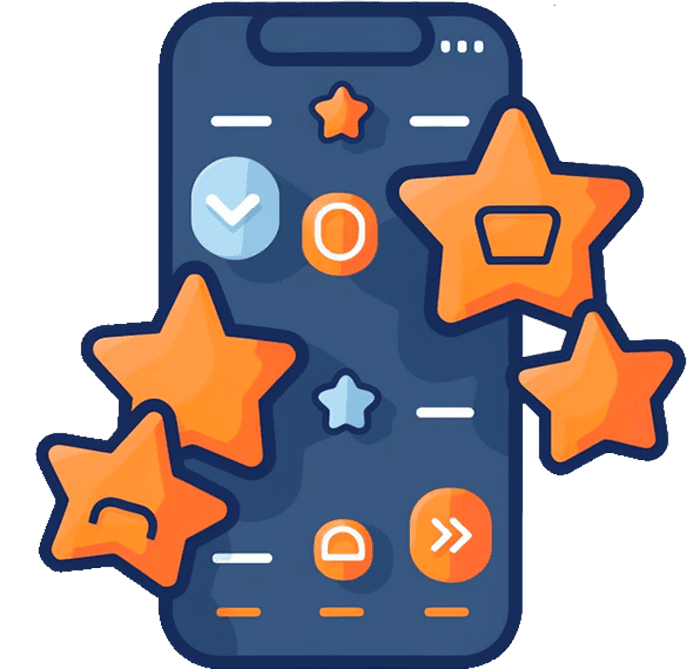 Customer Reviews
Read verified reviews from our customers about our privacy-focused crypto hosting services, including dedicated servers, VPS, and cloud hosting.
This VPS gives me steady and reliable performance along with quick data handling. The network is pretty good too. It's not mind-blowing in any way, bu...
read full review
Mid-tier server from our farm, never had a single complaint about it from the team. Good price to performance ratio.
A pretty good VPN service, but here's the catch: you only get one IP address, and you can't switch it up unless you order another VPN. However, this I...
read full review
The ss protocol and personal ip allow me to fly low below the dpi radars, while virtually every other commercial vpn in my land of free men either fai...
read full review
Hab gerade ein Projekt auf einem Ubuntu VPS eingerichtet und es ist echt klasse. Der Server hat alles, was versprochen wurde, und die Bedienoberfläche...
read full review
consistently delivering speeds over 200 Mbps on my home network
This dedicated server is awesome and totally worth the money. It's not just solid and quick, but you really get a lot for what you pay. Plus, the netw...
read full review
great performance of the server itself, but occasionally rebuild process fails and I have to contact support. fix this!
We operate our backend database on a Kappa server, and it has been performing flawlessly. Our suite of monitoring tools has yet to log a single issue,...
read full review
4★ drupal hosting offer with private ip and INSTANT login delivery, payment processing could be a bit quicker.
The platform offers high durability, data redundancy, and compatibility with Amazon S3 API, which makes it versatile for various applications. While t...
read full review
An outline-based vpn; works perfectly with outline and shadwosocks native apps (as a proxy with the latter).
VPS delivers top-notch performance and reliability, but it does have one notable downside: its high cost. This is likely due to the data center being ...
read full review
This ready-made WordPress hosting is super easy to use with everything already set up, and it's cheaper than a VPS. I'm not a tech whiz, so the limite...
read full review
Significantly more robust than traditional bare-metal servers, this cloud hosting plan provides precisely the resilience we require for our retail sto...
read full review
Генерирах 11 конфигурации с приложението "Outline" и всички те работят едновременно без никакви проблеми. Скоростта на сваляне и латентността са отлич...
read full review
Powerful machine hosted on a surprisingly decent network with low to non-existent latency to western eu. Staff replies within one hour. Server deliver...
read full review
Before moving to a server at coin.host and integrating the ddos protection, our website was constantly under threat due to the nature of our highly co...
read full review
No app, you can manage your subscription on-site only. Apart from that all good.
4/5 ps: please start accepting TON
My experience with COINHOST has been outstanding from the start. This VPS plan strikes the perfect balance between performance and affordability. The ...
read full review
Fast order delivery, true dedicated IP (I've checked mine). Do not forget to update the wp when you get your login.
Overall: great service; Pros: control panel, network (speed/latency); Cons: couldn't get ipv6 to work; My rate: 4/5
Using this server for a reseller hosting setup. Reliable hardware with 100% uptime so far (14:45:12 up 239 days, 7:08, 32 users, load average: 8.52,...
read full review
swiss ip, clean reverse lookup
A decent server for anyone who for this or that reason prefers metal boxes over virtual environment. No issues with this server. Can vouch for.
CPU Model : Intel(R) Xeon(R) CPU E5-2697 v3 @ 2.60GHz; CPU Cores: 2 @ 2599.998 MHz; I/O Speed(1st run) : 338 MB/s; Virtualization: VMware; Upload Spee...
read full review
Сan't imagine me buying a server without a proper control panel. Yes, there are free options, but in my experience they turned out to be a pain in you...
read full review
Questa configurazione del server è davvero una buona scelta per gestire le applicazioni non troppo pesanti e più piccole. Sono veramente contento di q...
read full review
Dedicated ip is game-changer. If you hate solving captchas as much as I do, treat yourself with a private ip.
cPanel Cloud is a lifesaver, honestly. It makes running my website so much easier. Without it, I'd be lost trying to manage my VPS. It's packed with f...
read full review
Though a tad pricy, the investment is worth every penny for the reliability and control offered. Highly recommended for high-traffic sites.
Reliable virtual hosting with a fair few features and settings, see. Way more sophisticated, mind, than your average VPS, but it'll cost you a bit mor...
read full review
works as a charm, ip is in zurich, official client connects with zero issues, paid with xmr
Als Kunde bin ich mit diesem Server sehr zufrieden. Die Dual Intel Xeon Gold 6242 CPUs leisten hervorragende Arbeit. Die IPMI funktioniert reibungslos...
read full review
A+ to support team for being so darn helpful when I hit a snag
The server was up and ready within 5 minutes of placing my order. I was able to migrate my WordPress site to COIN.HOST effortlessly. A week after orde...
read full review
Twin Intel Xeon CPUs are super powerful - ideal for heavy-lifting tasks. While the server's a powerhouse overall, its 1 Gbps speed might limit you if ...
read full review
Love this VPS more than my second server at OVH, it just feels more consistent under heavy load even though specs are almost exactly the same. Maybe i...
read full review
Very fast VPN, apparently good for FPS gaming too...
Windows 2012 x64 VPS impresses with its stability and smooth performance. The order process is straightforward too. However, the network disallows pin...
read full review
Prós: conexão de alta velocidade como se não houvesse VPN; contras: configuração um tanto complicada, pois o arquivo deve ser baixado da área da conta...
read full review
No native app from coinhost, but works just fine with an official wireguard client
Ich habe meine Wordpress-Anmeldedaten fast sofort erhalten, der Server funktioniert einwandfrei und ich habe eine persönliche IP-Adresse bekommen.
vpn that I'm using on all of my devices at home: sufficient speed for downloads and no annoying captchas thanks to dedicated ip somewhere in switzelra...
read full review
A VPS that's loaded with goodies, built on Xeon Platinum 8168 if anyone wondered. IOps pretty average, could be higher. Control panel is okay, has eve...
read full review
Fast, reliable, and pretty customizable. Located in Switzerland hence costs a bit more, but you're paying for quality and great customer support. Soli...
read full review
old hardware, if you don't need a lot of storage you are better off going for a decent vps
been using this one for almost a year so far, networking is stunning: easy 4-5 gbps up and down, all day, any day!
I've got the Gamma server setup and it's proving to be a steal for the bucks. The cpu packs a punch with its 3+ Ghz speed and 8 threads. Handles our w...
read full review
Mid-tier server capable of dealing with most tasks I throw at it. A pretty old cpu by modern standards, but still a xeon though.
The storage is crazy good. Got a mix of SATA SSDs and NVMe drives, and they're speedy and huge. We can store tons of data without breaking a sweat. Pa...
read full review
If you'd like to submit a review for any COIN.HOST product or service, please visit the corresponding product page and complete the review form.